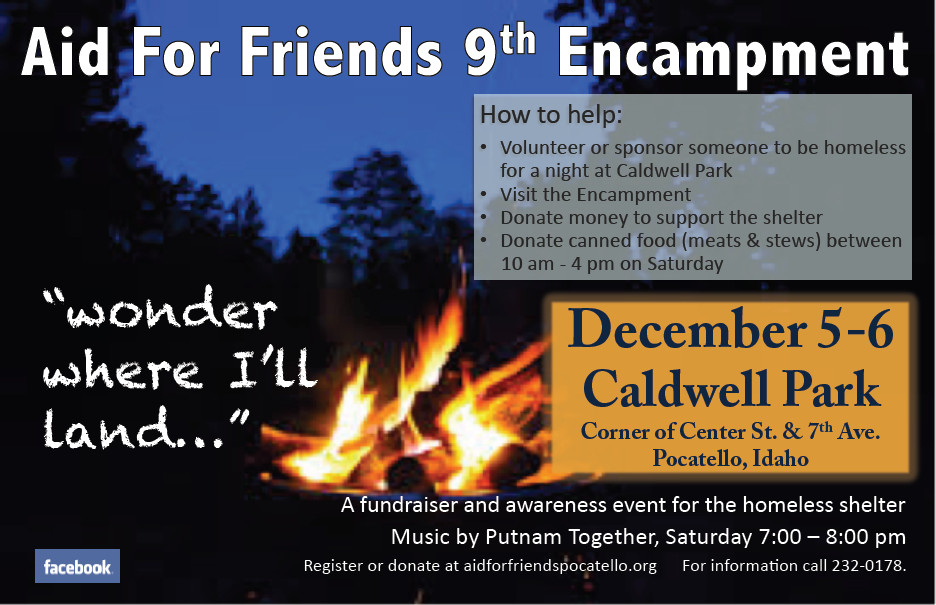 The 9th Annual Aid for Friends Homeless Encampment will be held Saturday, December 5, 2015, until Sunday, December 6, 2015.
This is a unique event in which participants raise money by soliciting tax-deductible pledges from individuals and businesses, and spend the night in a cardboard box in the heart of an Idaho winter. There will be both light entertainment and heart-touching stories, as well as a soup kitchen style dinner and burn barrels for warmth.
For more details, check out our Fact Sheet.
Read about last year's event at The Bannock Alternative.
Like our page on Facebook, and RSVP to our event on Facebook to get updates on the event.
 Donate now to this year's encampment (no Paypal account required)
Want to participate?
Check out our Information Sheet for participants, and then go to http://aidforfriendspocatello.com/9th-annual-encampment-registration/ to register.