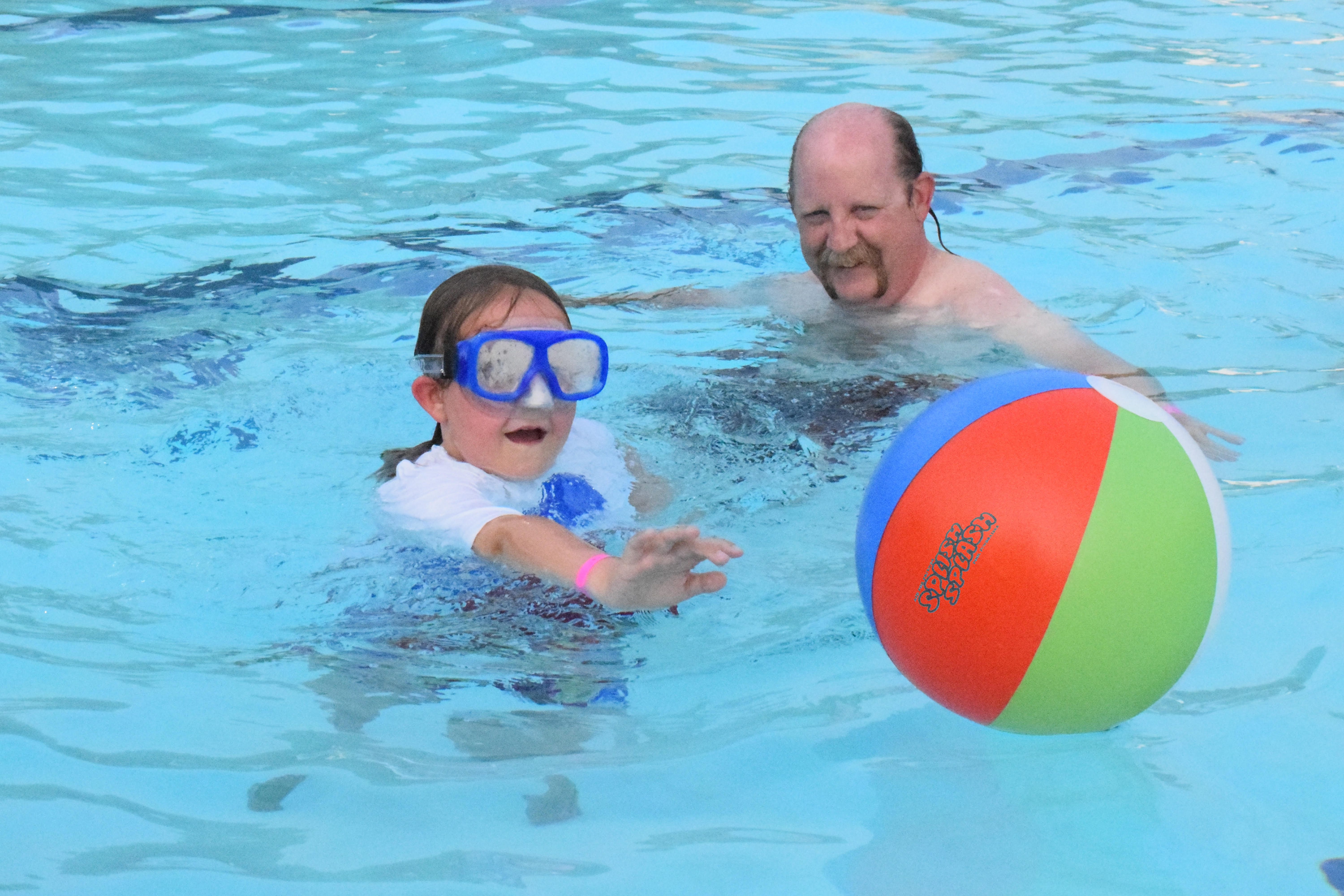 For the past seven years, Aid for Friends has hosted a delightful fundraiser for the entire community enjoying the summertime pleasures at Pocatello's Ross Park Aquatic Complex and sharing in a barbecue dinner with music and beach balls.
This year will be different for us. We still want to continue some of the traditions of the past while complying with the new set of safety standards we are all living with daily.
Click here to buy a raffle ticket.
We are hosting a closed event by only inviting as our guests the people we're assisting with temporary housing, rapid re-housing and permanent supportive housing programs. If we limit the numbers, we can better monitor social distancing and dramatically reduce exposure or spread of the COVID-19 virus.
Let's make this year special for those who are struggling the most during this chaotic time in our history, our homeless families and individuals. Let's show them that our community cares about their situation. Let's give them an evening of fun and relaxation.
The event for our guests will be held Aug. 7, 2020 at Ross Park. To support this event and raise funds for the homeless shelter, Aid For Friends is seeking local businesses, community civic organizations, religious groups and private donors to support our unique fundraiser. The Idaho National Laboratory – Battelle Energy Alliance and Modern Woodmen of America have already joined as major sponsors along with other anonymous contributors.
Aid For Friends is also holding a raffle (click here for more details) that includes a charcoal grill and accessories, three beautiful quilts and several baskets. Raffle ticket sales begin July 15 and the drawing will be conducted via Facebook Live streaming at noon, Aug. 14, 2020.
Major sponsors for the event include the Idaho National Laboratory – Battelle Energy Alliance and Modern Woodmen of America and other anonymous contributors.
For more information, contact BJ Stensland at (208) 232-0178.