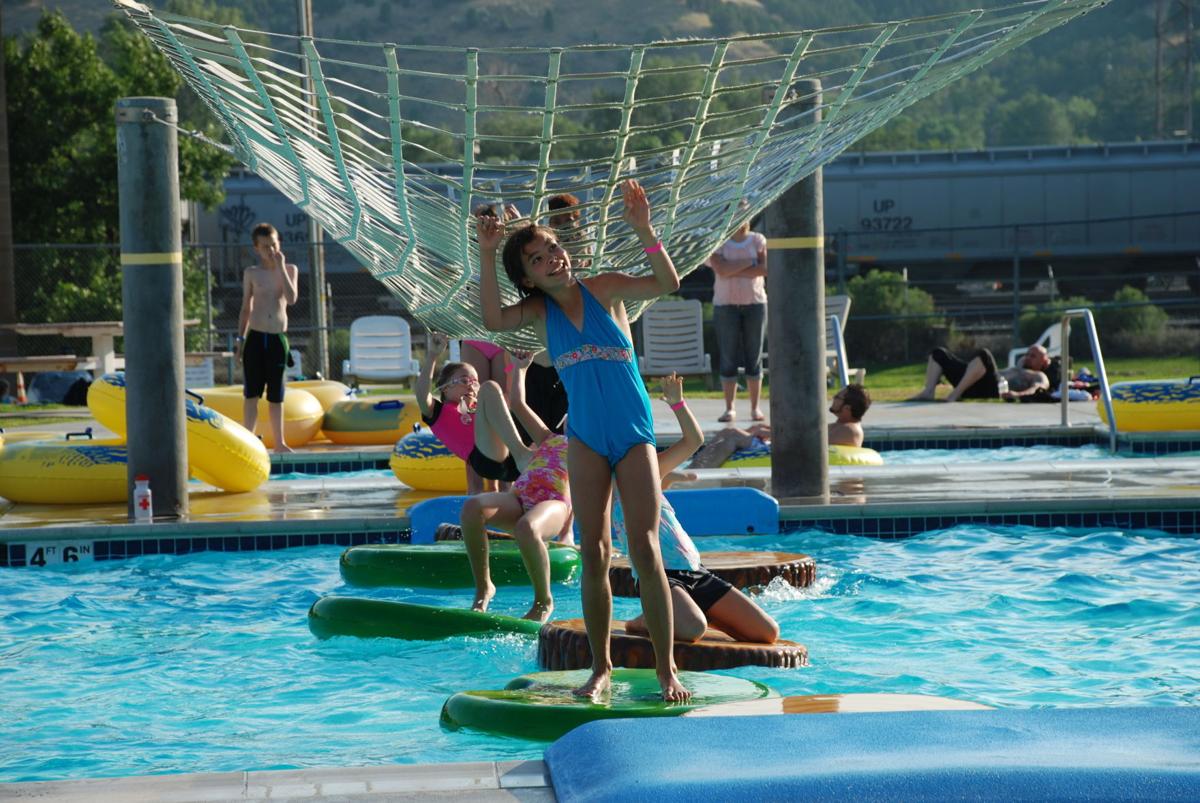 If these days of record-breaking hot temperatures are wearing you down, Aid For Friends suggests cooling off with its summer fundraiser Splish and Splash.
How does a barbecue dinner, music and all the swimming and trips down the water slide you want sound? The best part is that it's all for a good cause. The fundraiser for our local homeless shelter is happening from 5:30 to 9:30 p.m. Aug. 6 at the Ross Park Aquatic Complex and Pavilion, 2901 S. Second Ave. in Pocatello.
It's the ninth annual Aid For Friends Splish and Splash, which features exclusive use of the Ross Park pools and water slide and a barbecue dinner so Mom and Dad can relax by the pool.
Tickets are $10 per person and $30 for a family of four and are available at the Aid for Friends office, 210 E. Center St., Suite B, or at the event.
Last year's Splish and Splash netted $7,000 in an event altered because of the pandemic. All proceeds go directly to Aid For Friends and are spent locally.
This will be the first Aid For Friends fundraiser after the opening of the new shelter, located at 209 E. Lewis St., which is scheduled for late July.
Buy your raffle tickets here The raffle drawing will be on Facebook live at 12:00 pm MST, August 13, on the Aid for Friends Facebook page: https://www.facebook.com/aidforfriendsinc1984
Admission also includes music by a disk jockey, beach balls and raffle drawings throughout the evening. Among the raffle items are a Ninja Ultra Kitchen System 1200, a beautiful quilt with pillow shams, an outdoor cooking basket, a home security/doorbell camera pack and more.
Major sponsors include Modern Woodmen of America, Idaho National Laboratory through corporate funds from Battelle Energy Alliance, D.L. Evans Bank, Centennial Rotary of Pocatello and Wayne Taysom.
Tami Moore, chair of the fundraising committee, is looking forward to this year's event as well the bright future of Aid For Friends.
"Our Splish and Splash event is the most exciting and fun way to combine community awareness with family fun," Moore said. "Nothing is 'cooler' in the summer than water and beach balls to support the work at Aid For Friends."
B.J. Stensland, Aid For Friends executive director, enjoys this event. "
Splish and Splash is a great fund-aising event for Aid For Friends," she said. "It's designed for people of all ages and is family-friendly. It's a blast to watch everyone playing with the beach balls on the lawn or in the pool."
Aid For Friends was originally a homeless shelter that provided lodging and some meals but has evolved into a multi-faceted resource center serving many. The agency was born during the savage Pocatello winter of 1983-84 when one young man froze to death while trying to find shelter in a dumpster, and another had a foot amputated because no shelter services operated here.
"Without Aid For Friends, at least 30 to 50 people would be sleeping out in the cold every night," Stensland said. "Aid For Friends addresses the needs of homeless families and individuals with a warm shelter and vital supportive services."
Those services illustrate how AFF has evolved. It provides emergency shelter, connects case management to clients with resources to secure employment and medical services, manages permanent supportive housing and offers homeless prevention and rapid re-housing assistance. Aid For Friends is also the Region 5 access point and conducts assessments to determine Housing and Urban Development eligibility for assistance.
The event directors are still looking for more donations for the raffle and businesses and individuals looking to help sponsor the event, as well as new or gently-used adult and child swimsuits so AFF shelter residents can join the fun and swim at the aquatic complex.
For additional information, contact Stensland at 208-232-0178.