The Splish & Splash is Aid For Friends' fun way to raise money. It is designed for people of all ages and is family-friendly. Aid For Friends and their supporters have exclusive use of the Ross Park Aquatic Complex as well as a barbecue dinner held at the pavilion west of the swimming pool. Beach balls, a live DJ, and a raffle are also part of the fun!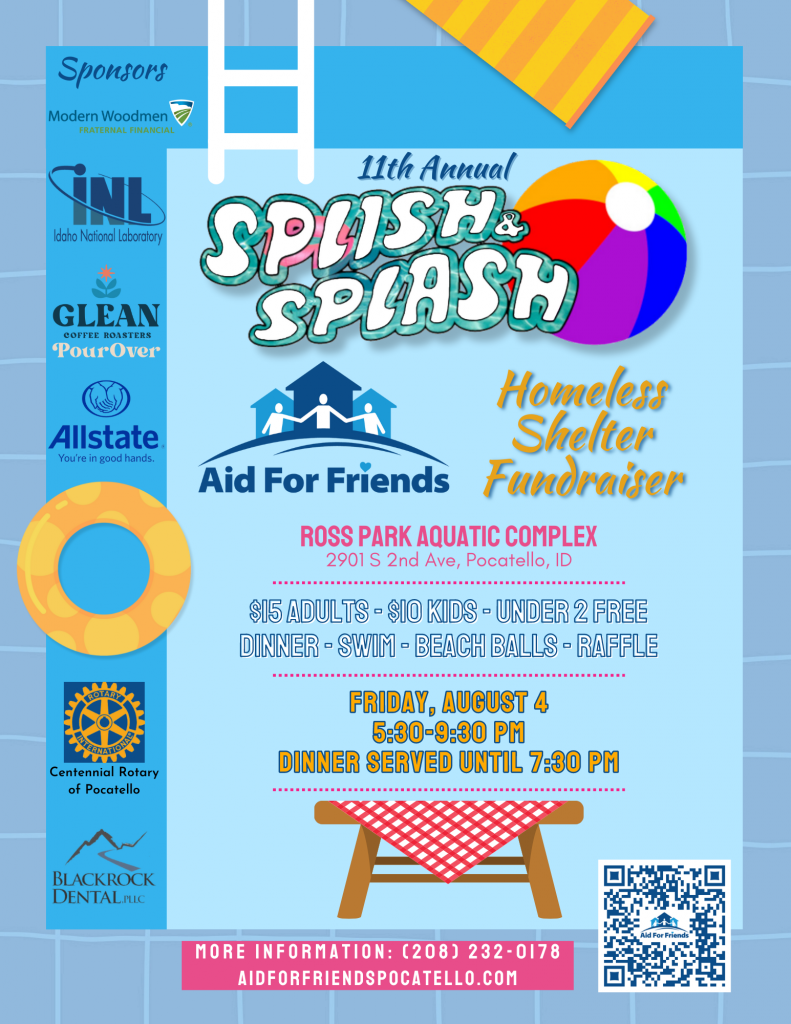 Tickets are $15 per person and $10 for children ages 2-17; children under 2 are free. Admission includes a pulled-pork dinner catered by Del Monte Meats, entrance into the Ross Park swimming pool, and beach balls to play with and take home!
The raffle drawing will be held one week after the event, on Friday, August 11 at 12:00 pm MST. It will be livestreamed on Facebook and winners contacted via phone – you do not need to be present to win! There are 18 baskets donated by generous local businesses, organizations, and community members. Tickets are only $1 each, or 6 tickets for $5. For $15, you can purchase a special 18-pack to simply enter your name one time in each basket.
To purchase event or raffle tickets, visit our office at 214 E. Center St. Suite 50 or visit our raffle information page linked below for online ordering. Tickets can also be purchased at the event.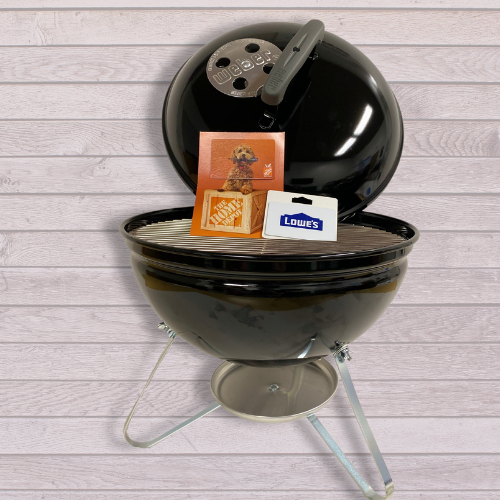 Thank you to our sponsors, which include Idaho National Laboratory, Modern Woodmen of America, Allstate, Glean Coffee Roaster's Pourover program, Centennial Rotary of Pocatello, Blackrock Dental, and a very generous anonymous donor.
Click here to read about last year's Splish & Splash.